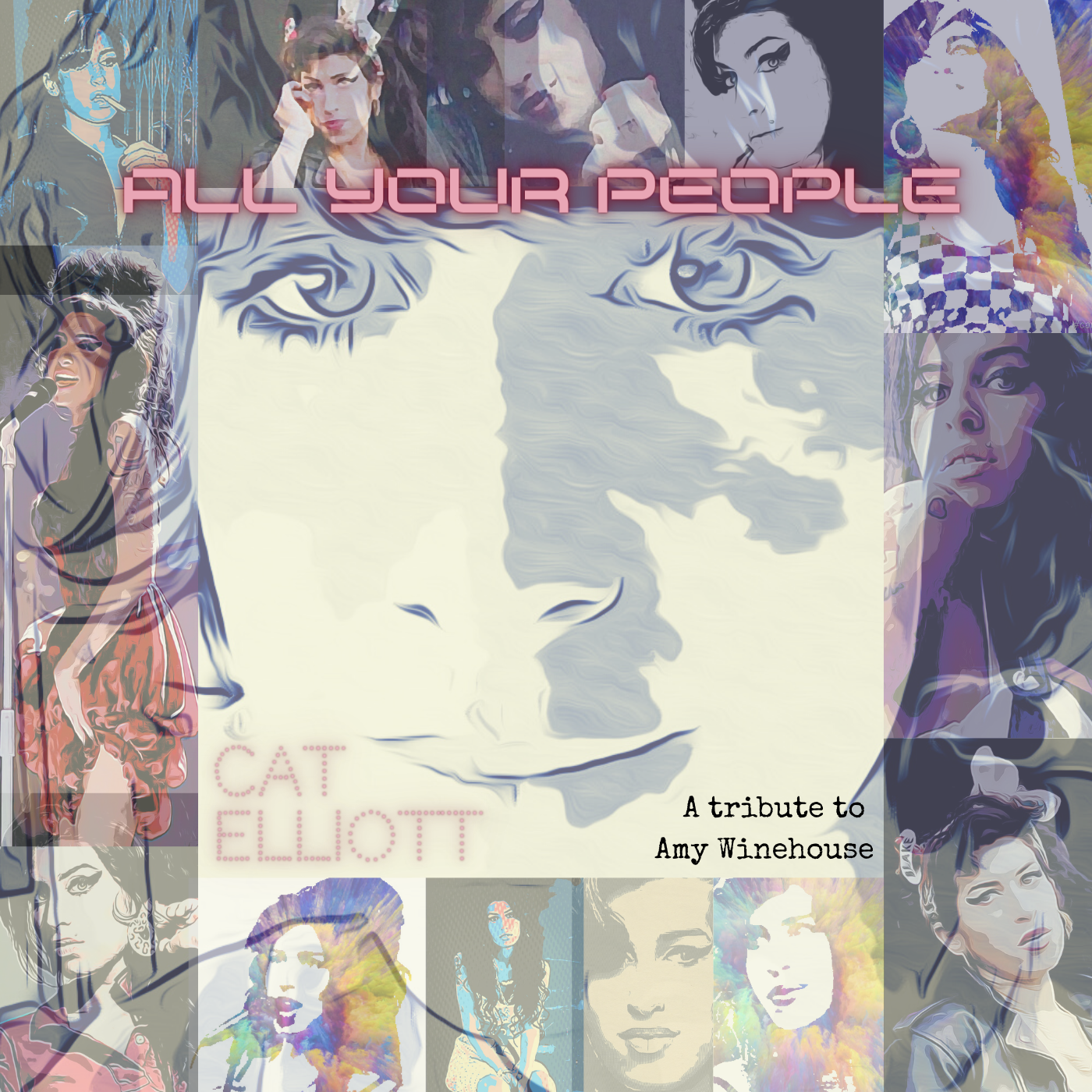 "All Your People" - A Tribute to Amy Winehouse. 
The Story of The Song. 
This is a tribute song I wrote not long after Amy Winehouse made her too early, tragic departure from the physical realm. This post isn't about her story though, more about the story behind this song. 
For many, Amy was inspiring. She was completely REAL. She was heroic for many reasons. Fearlessly authentic, she wore her heart and soul on display, and always put her entire being into everything she did, including her music. Her struggles to beat addiction were also heroic, and I think most of the world were rooting for her, hoping against hope that she would escape the clutches of those demons. 
Alas, it was not meant to be, and on this day exactly 10 years ago, she rode one of Heaven's White Horses out of this joint, hopefully to go some place where she is a free spirit, free from the shackles of addiction and pain. 
Although I wrote this song almost a decade ago, I have procrastinated about recording and releasing it because is some ways I felt like it is not my place. 
I did not know her personally of course, and was not known by her.. so how can I presume to write about her? 
I think my view on this has gradually shifted to a different and less self conscious perspective. In writing this song, I never meant to claim friendship or intimate knowledge of Amy as a person. I wrote it from the perspective of someone who related to her as a mortal being, yet outside of her situation, looking inwards and onwards as her story unfolded to its sad conclusion. When the news was announced, I felt it like sickening punch in the solar plexus. I was genuinely disturbed, genuinely saddened. Such a shame, such a waste…total understatements! I still feel like, if she had known this wasn't going to be just another drinking session with a horrendous hangover as punishment, but actually her last.. never to open those eyes again… she would have maybe made a different choice. I don't believe for a moment that she really wanted to check out so early. That's what's so sad and sobering about this, for me. It only takes one moment, one wrong decision, to change or even end your life. 
So, this is a song from one human soul to another human soul. To feel compassion and empathy for the plight of another, whether a personal friend or not, is something all humans are born to do. This song is coming from that place. 
I also hope that perhaps these feelings resonate with the true sentiments of Amy's many fans and admirers, those who worship and adore her, and miss her so terribly. 
Amy, I hope that this is a tribute not only from myself, but from All Your People. 
And I hope you're having a Jazz Infused blast up there in heaven! 
From a fan. 
Catherine 
PS: This song was released as a single on 23rd July 2021, the 10th Anniversary of Amy Winehouse passing away. 25% of all proceeds from this song I pledge to The Amy Winehouse Foundation. Links below to download sites, and also the Amy Winehouse Foundation for those who wish to help young troubled souls find their way in life. 
Single Download with lyrics: https://musicatelliott.com 
https://music.apple.com/us/album/all-your-people-single/1577634913 
Amy Winehouse Foundation: https://amywinehousefoundation.org